Current Projects
Main Street Grant Project Status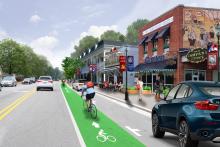 In 2020, Rolesville was awarded over $4.8m from the Capital Area Metropolitan Planning Organization (CAMPO) to realign the Burlington Mills Road intersection with Main Street, and make streetscape improvements, improve crosswalks, install new curb and gutter, sidewalks, and bicycle...
Updated: Friday, June 2, 2023 - 3:01pm
East Young Street Sidewalk, Phase 2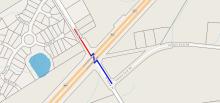 The purpose of this project is to improve walkability between Rolesville High School and downtown Rolesville.
This project involves the construction of pedestrian facilities along East Young Street from Virginia Water Drive to Century Farm Road. This project will connect with existing...
Updated: Tuesday, January 17, 2023 - 9:38am
Public Works Facility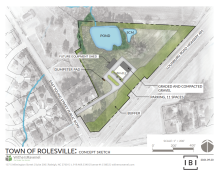 The purpose of this project is to build a Public Works Facility that will house the department with room to grow as the Town grows in the future.
This project involves the purchase of 15.25 acres along East Young Street near 401 bypass. This project includes several stages:
Updated: Monday, January 3, 2022 - 10:49am